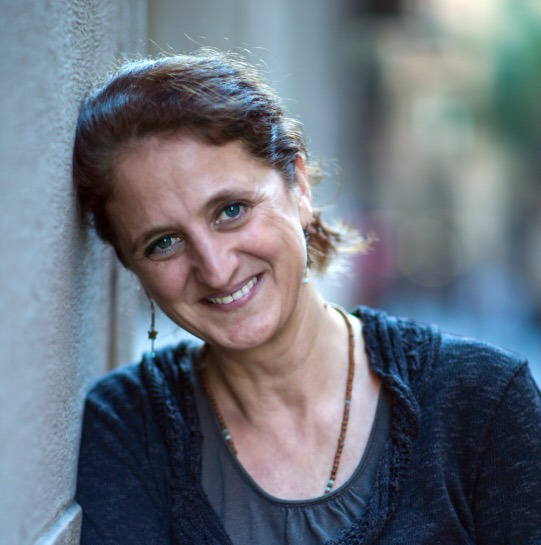 In 2003 Georgia co-founded the Barcelona based production company TengoTwo. Since then, in addition to her work as an editor, she has been producing documentaries and image films. She co-produced, co-wrote and edited the documentary 'No Plorar Mai' (Never to Cry) which the Catalan station TV3 aired in April 2013. In 2017 Georgia finished producing and directing her feature-length documentary about the yoga music phenomenon,'Mantra – Sounds into Silence' which entered in more than six festivals, winning awards in three of them: Illuminate Film Festival in Sedona, winner 'director's choice award', Maui Film Festival, winner 'documentary feature world cinema' award and the Rishikesh Film Festival 'best of fest" award. During 2018 & 19, the film was released theatrically in over 14 countries and still continues being released today. 
Georgia's most recent works as an editor include: 'A Crude Awakening', a feature documentary shown at over 70 film festivals, and winner of 5 awards for best documentary; the trailer and additional editing on Isabel Coixet's feature 'The Secret Life of Words'; and the feature documentary, 'The Lightbulb Conspiracy', directed by Cosima Dannoritzer and produced by Joan Úbeda, winner of Best Documentary at the Spanish Television Academy Awards 2011. In 2017 Georgia edited the German episode of the global football documentary series 'Phemons' produced by Fox Sports, and the feature length documentary, 'Time Thieves', directed by Cosima Dannoritzer, and produced by Polar Star Films, which won 'Best Editing' at the United Nations Association Film Festival at Stanford in 2019. 
Georgia's background in film stretches back to 1991. Since then she has been editing commercials, documentaries and features in Hamburg, Zurich, New York and Barcelona. During her 6 years of editing in New York, Georgia focused on music documentaries for VH1 and MTV, including the series 'Where Are They Now'; Aretha Franklin's 'The Legends'; and EPKs for Tina Turner, Eros Ramazotti and Paul McCartney's 'Back in the World' tour. She also edited the video background for the musical RENT. For TV channels like the ABC Network and PBS, she edited documentaries such as Living with Cancer, produced by Helene Lerner; the Ken Star special report hosted by Diane Sawyer, a special on Disney's 100th anniversary, and a series for the children's channel Nickelodeon.